We're hosting @party this June – New England's Demoparty!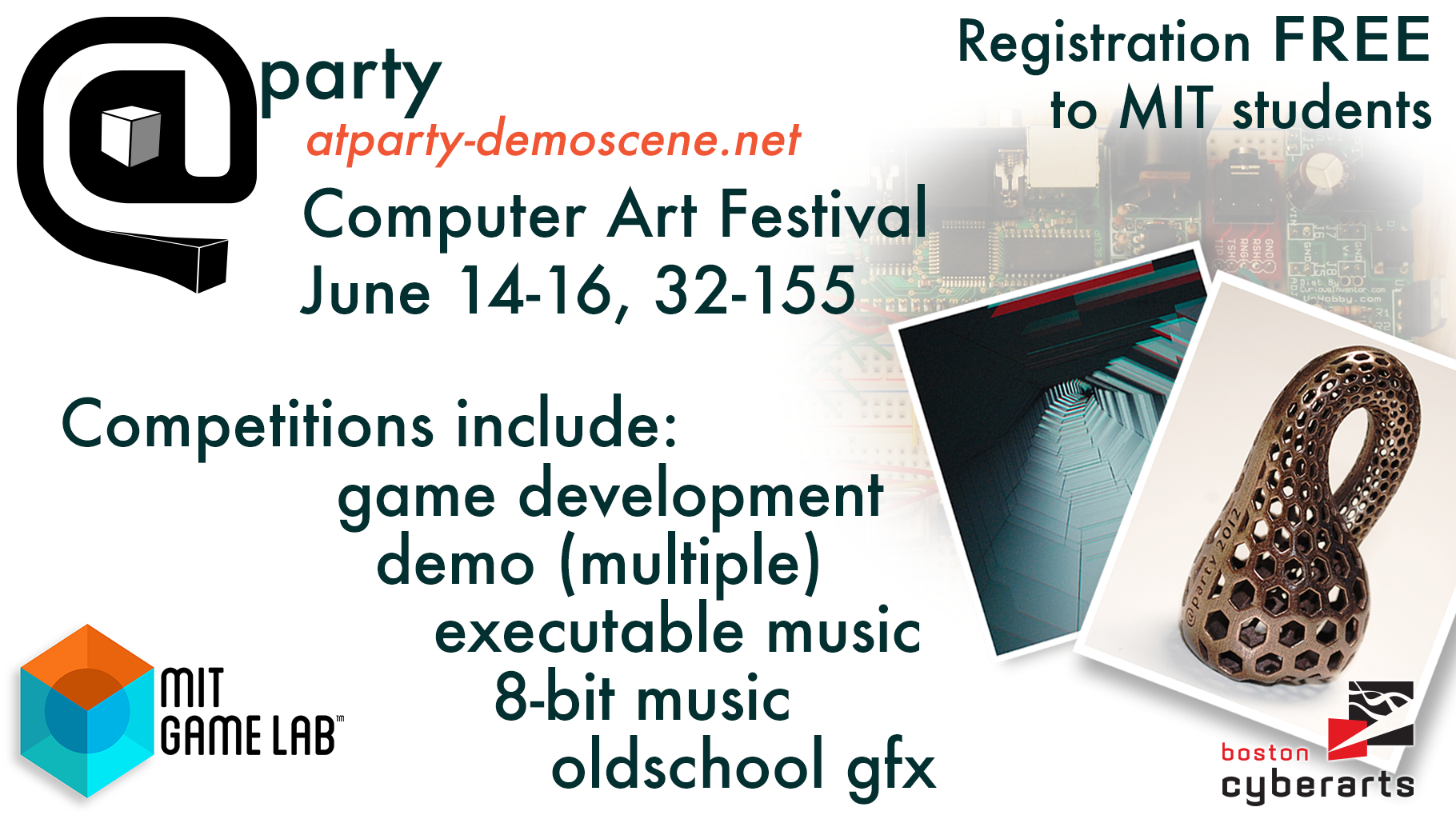 For the weekend of June 14th, we'll be hosting the 2013 edition of @party in the Stata Center at MIT! We've been a consistent sponsor and attendee of this annual demo party, showcasing a culture of creative computing that is near and dear to digital games.
As a genre of software, demos initially gained widespread distribution by being the first thing you would see when loading a "cracked" copy of a computer game. Witnessing a burst of digital graffiti on boot-up was an inextricable part of the experience of gaming on no budget, and any computer-enabled kid in the 80's quickly became familiar with the signatures of mysterious programmers and their synthesized anthems. Sophisticated and dazzling, demos split from their copy-protection roots to become a unique form of aesthetic expression, while finding audiences and kindred spirits in the LAN gaming, chiptune, maker, historical computing and academic hacker communities.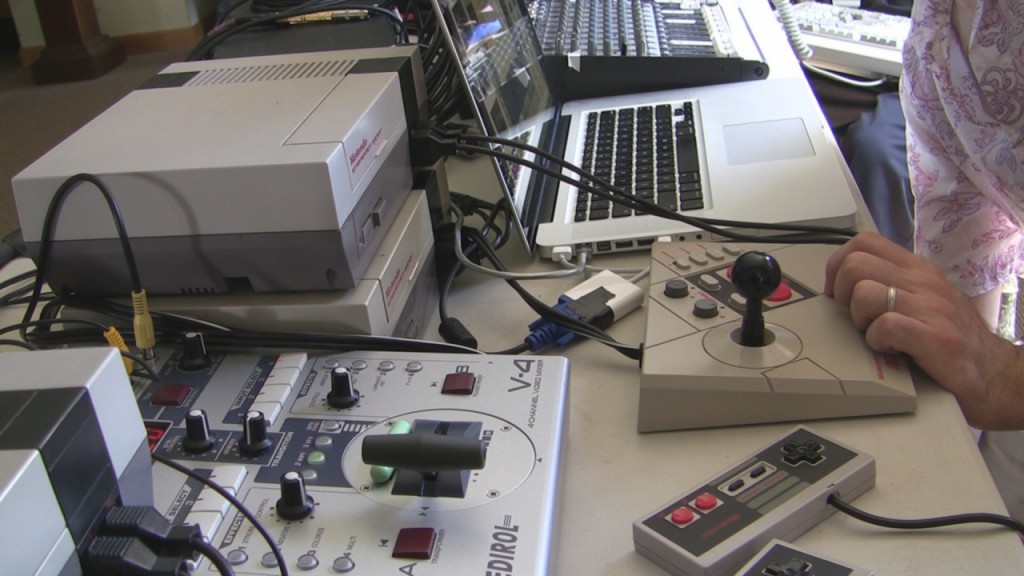 Hardware for exhibiting demo compos. @party 2010 photo by Jason Scott
This year, @party will showcase 3D-printed metal sculptures, oldschool and browser demos, interactive fiction and overhead projector entries, games, graphics, music, the ever-classic "intro" and the catchall "wild" competitions. MIT students, faculty, and staff can register for free. (Email the organizers for a discount code!)
Tammo "kb" Hinrichs, a game industry professional and organizing team member for several demoparties (with attendance as high as twelve hundred people!) came by the lab in October 2011. He gave an overview of what the demoscene is and presented on what the demoscene community has done in the past to contribute to his and others' professional development and encourage the formation of new companies, such as game studios.