@party 2013
June 14, 2013 @ 6:00 pm

-

June 16, 2013 @ 1:00 pm

$20 – $35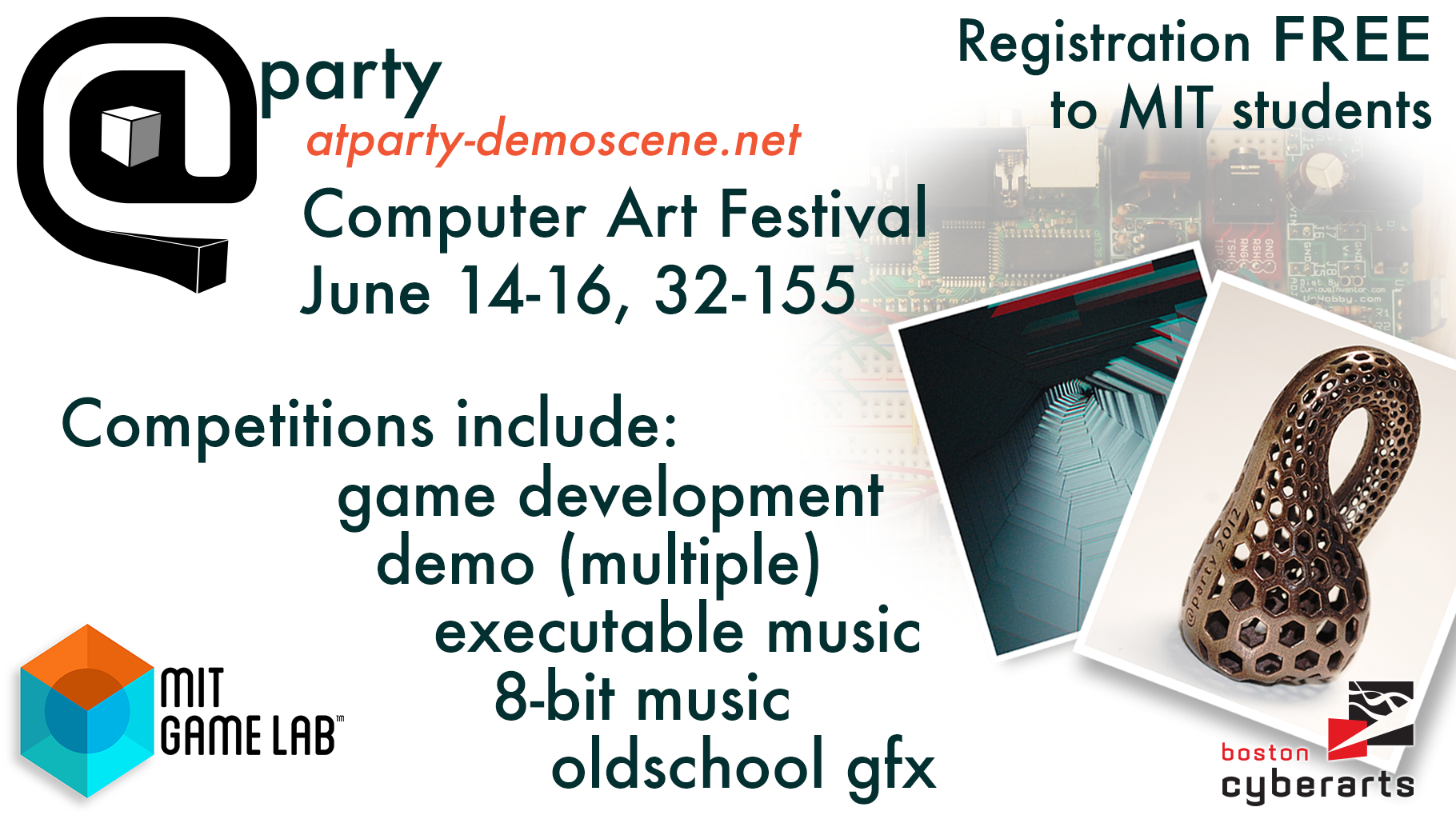 Sponsored by the MIT Game Lab
Are you a game developer, artist, programmer, musician, electrical engineer, animator, roboticist, or otherwise artistic or technically minded individual?
Then you may be interested in the demoscene, an electronic art subculture.
Although the scene has historically been centered around demos, or realtime rendered generally noninteractive demonstrations of music, coding, and artistic prowess, for many years it has been open to all kinds of explorations of technical limitations and the symbosis of art and technology.
Come learn what the scene has to offer you . . .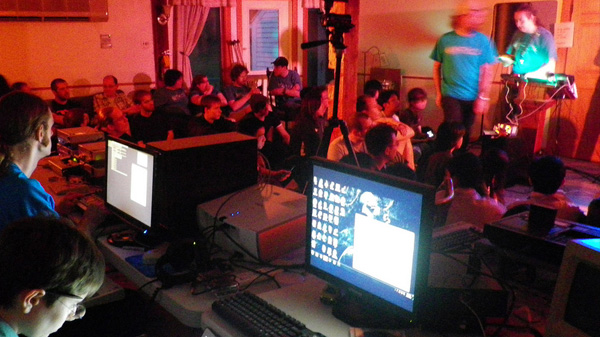 @party is a collaborative computer art festival where people participate in a variety of competitions which allow them to demonstrate their technical and artistic skills. Sometimes entries are completed onsite, but for the most part individuals or groups prepare their entries in the months beforehand. This is an opportunity to showcase your work.
Competition rules for @party 2013
In addition to competitions, programming includes musical performances and presentations on technical topics, as well as by representatives of local community groups whose activities might be of interest to folks at the party—from hackerspaces to galleries to meetups and educational cooperatives. The aim of this event is not only to encourage people to create, or give them a setting where they can get feedback on their work from other people who are also doing so, but to connect art and technology groups in this area to one another and foster collaborations between them.
Free to MIT students, faculty, and staff (contact us for a discount code; you still need to register so we don't overfill the room).
@party is a program of Boston Cyberarts.
@party 2013 is made possible by the MIT Game Lab.
Related Events