Recasting The Player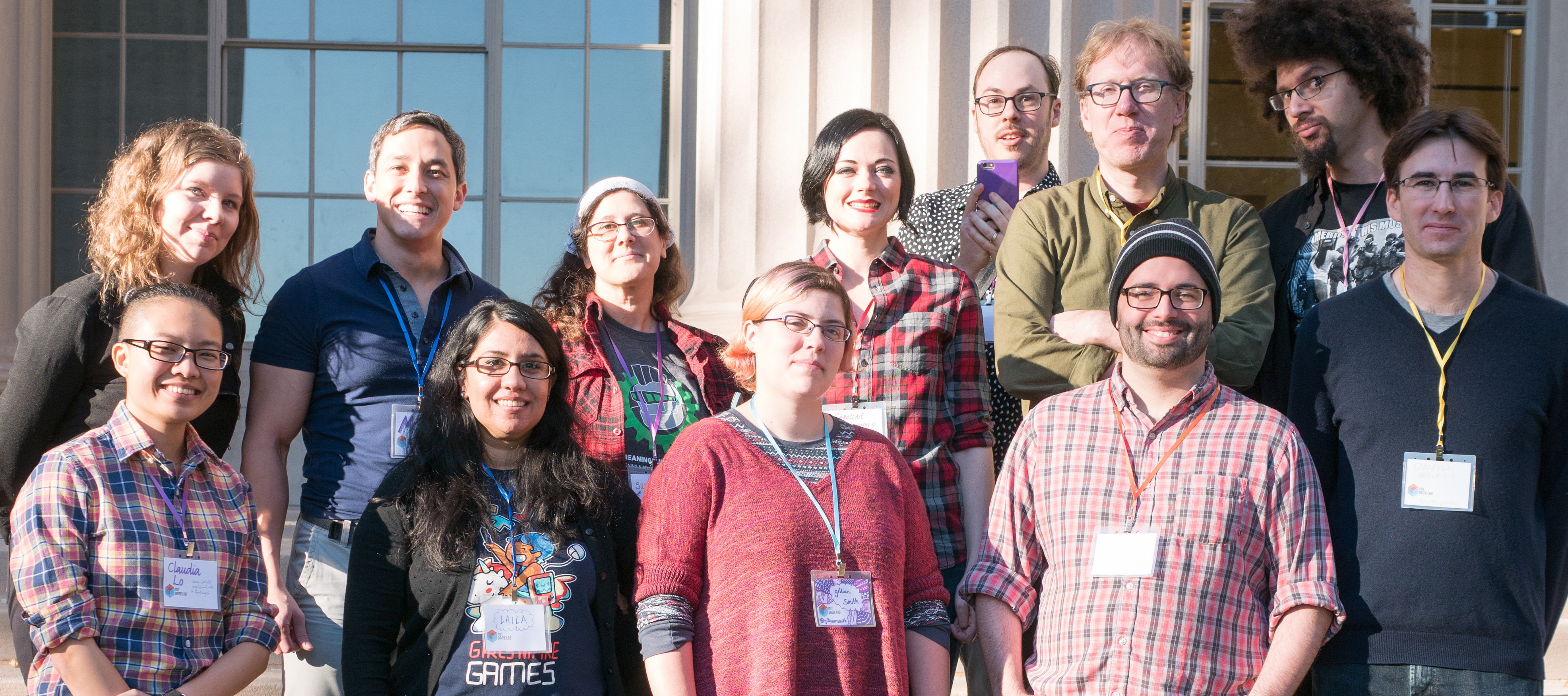 Mikael Jakobsson, Claudia Lo, Kaelan Doyle Myerscough, Richard Eberhardt & Dozens of Game Designers From Near and Far (2016-2017)
Project Description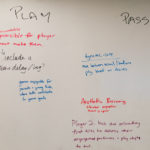 We need more diverse games, not just in terms of theme, narrative and representation, but also in regards to mechanics and interaction modes. Game developers often cast player one as an expert player in their own image, while player two is a projection of antiquated gender stereotypes who has less agency and control over their play experience. In board games, complete information co-op games run the risk of one player controlling the actions of all the other players. Beyond local cooperative games, issues related to theme, characters, mechanics and interaction modes cast players in roles which can become obstacles to satisfactory gaming experiences. Our approach is to arrange workshops with participants from the game development community, where we not just discuss what is problematic about current games and development practices, but work together in creating better alternatives.
Funding for the first year of this project was provided by Refiguring Innovation in Games (ReFiG).
Workshops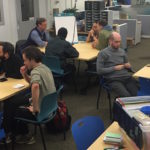 "Asymmetric Interaction in Co-op Board Games" (Blog Post)
Workshop conducted with the Boston Game Maker's Guild on discussion and conceptualization around the future of asymmetric interaction modes in co-op board games. We focused on coming up with design solutions to the so called alpha gamers issue. Instead of trying to prevent it from happening, we explored how to harness the power of the alpha gamer.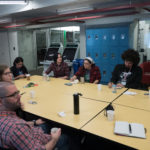 "Dynamics of Involvement in Cooperative Play," MIT Game Lab (Blog Post)
Building on insights from the first workshop, we resolved to bring together a diverse group of game industry professionals, developers and academics to tackle the issue of passive play and asymmetrical co-op video games. The design challenge was to create games that afford different levels and types of interaction, investment, specialization, and levels of difficulty.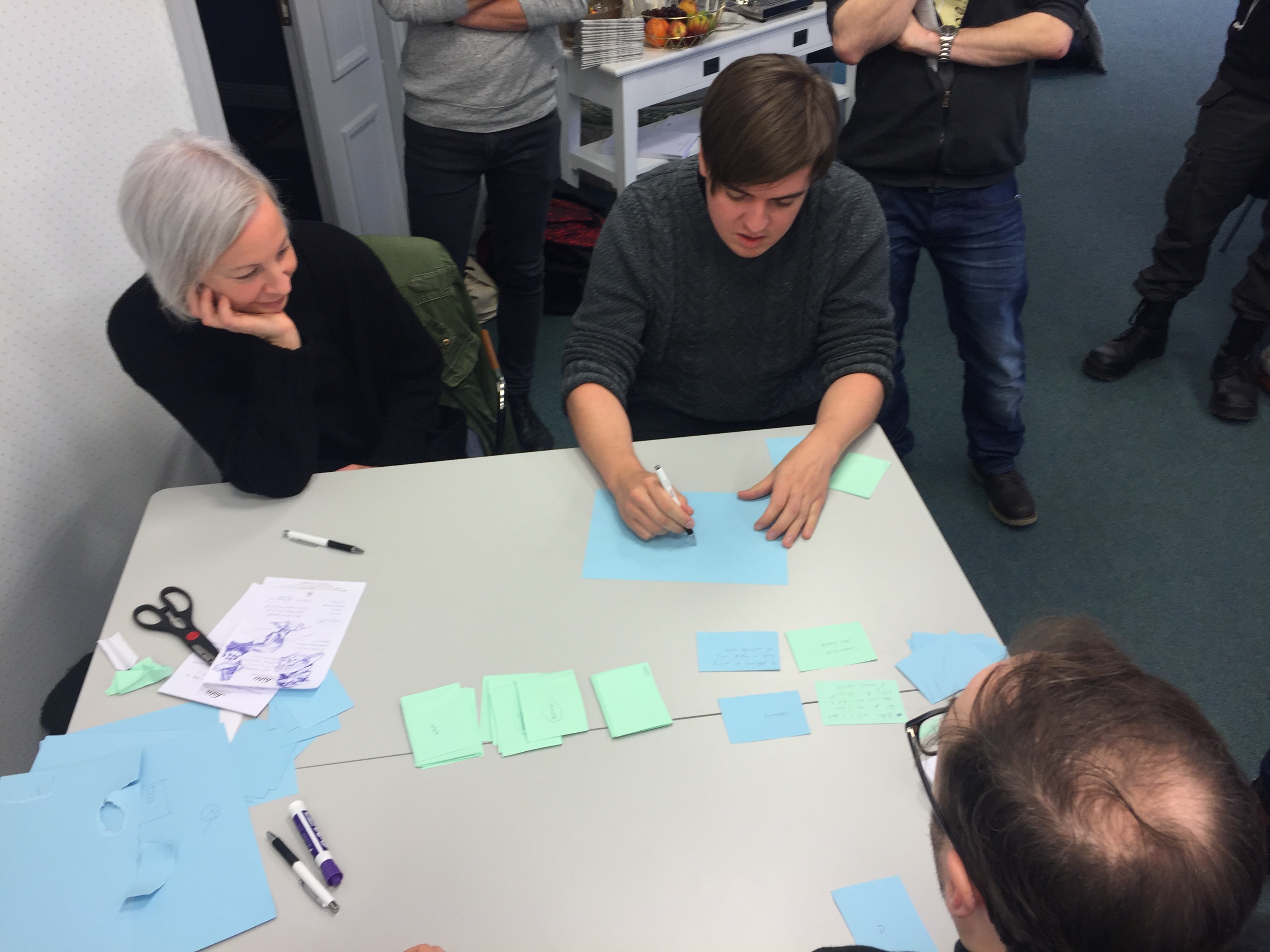 "Roles We Can Fit In," Stockholm, Sweden (Blog Post)
For the second year of the project we decided to take our workshops on the road. The first one was held in Umeå, Sweden and the second in Stockholm, Sweden with participants from Swedish game developers like DICE and King. For the second year, we also broadened the scope to also include issues not related to co-op games. In these workshops we worked on the relations between characters, actions and roles, exploring the potential for more inclusive play by breaking game character stereotypes.
In addition to the workshops with practicing game designers, Mikael and Rik has conducted design exercises and workshops with the undergraduate and graduate students in Boston and Umeå with the help of Teaching Assistant Chris Kerich. These sessions have also provided interesting concepts that have made it into our project presentations.
Publication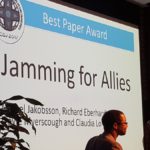 Doyle Myerscough, K., Eberhardt, R., Jakobsson, M., Lo, C. Jamming For Allies: Finding a Formula for Inclusive Co-design Exploration. In Proceedings of the 2nd Annual International Conference of Game Jams, Hackathons and Game Creation Events. ACM New York, NY, USA. 2017. [Best Paper Award.]
Full text available at ACM Digital Library.
Presentations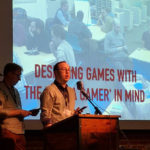 Jamming For Allies. (RE, MJ) International Conference of Game Jams. Feb 26, 2017. San Francisco, CA.
Good Co-Op, Bad Co-Op. (KDM, MJ, CL) FIG Talks. Jan 28, 2017, Boston, MA. (Storify Summary.)
Recasting Player Two: Finding a Formula for the Factory Floor. (MJ) ReFIG 2016 Conference. Oct 28, 2016. Montreal, QC, Canada. (Blog Post. Storify Summary.)
Recasting Player Two: Co-Op Games Beyond Mansplaining in Action. (MJ) Riot Research Summit. Oct 21, 2016. Los Angeles, CA.
Recasting Player Two: Project Proposal. (MJ) ReFIG 2015 Workshop. Nov 7, 2015. Toronto, ON, Canada.