Tencent visits MIT for an esports cultural exchange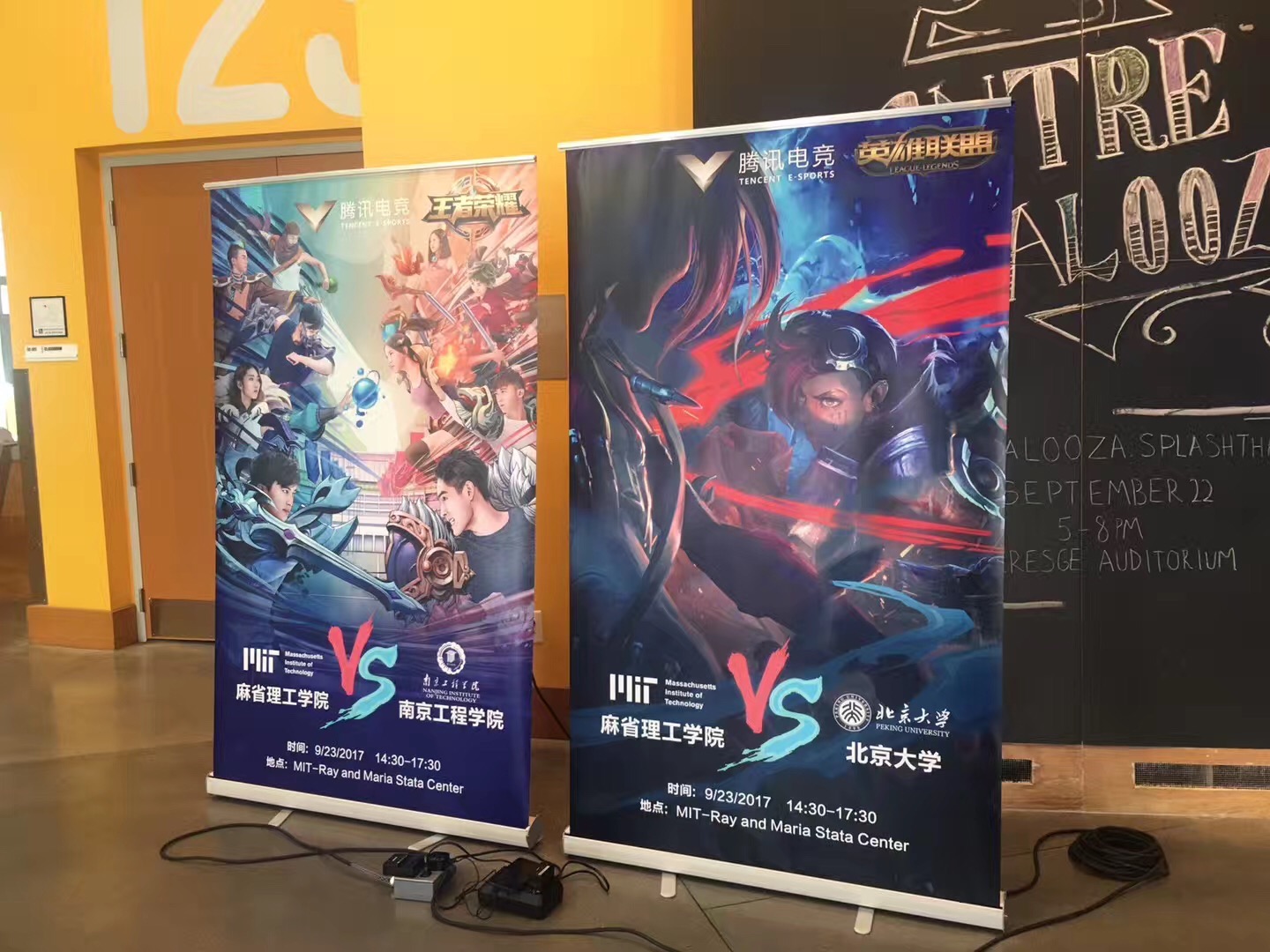 Over the 23rd and 24th of September, the MIT Game Lab was excited to host a visit from Tencent, one of the world's biggest video game companies. The purpose of this exchange was to learn from each other regarding esports cultures in China and in the United States. On Saturday, there was an exhibition match between four different collegiate teams across two sports, and on Sunday we held a public panel on the positive values of esports.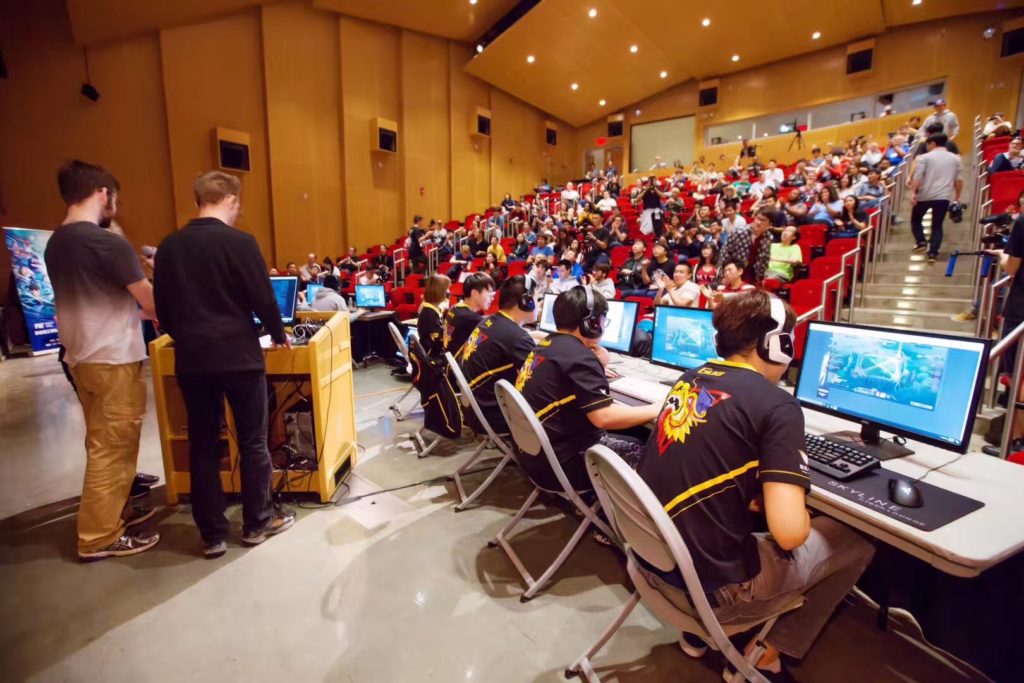 Saturday's exhibition match drew a sizeable crowd to watch some friendly exhibition matches of Riot Games' League of Legends and Tencent's mobile multiplayer online battle arena game Honor of Kings (王者荣耀). The event was a great opportunity for players from two Chinese universities — Peking University and Nanjing Institute of Technology — to mix it up with several MIT teams. Rounding it out were students from Boston's Emerson College to commentate the matches and provide coverage of the event.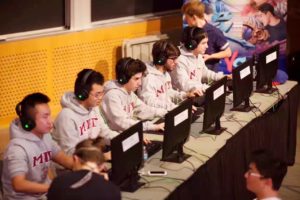 The first two matches were League of Legends competitions. Kicking off the games with some words of encouragement for all the players was Yu "Misaya" Jingxi, ex-captain of Team WE (the first Chinese world champion of League) and coach for Peking University. In the opening round MIT's team "Spiciest Memelords" went up against Peking University's team. Though they played well, the first match was decisively concluded in Peking University's favor, with 32 hero kills to the Memelords' 6. In the second round the "MIT Rollsters" managed to win their own matchup against Peking University. Wrapping up the League competitions MVP's were selected from each of the teams. The players on all teams played hard and the crowd cheered on the action just like you see at bigger tournaments. It was a fun chance to see some great collegiate players in action.
Next up was the Honors of Kings match which was kicked off with a video showcasing the game and then the players were introduced. This competition went a little differently than the last. Instead of an MIT team playing against the Nanjing Institute of Technology team, students from these institutions formed two mixed teams that then played competed against each other, together. Valiantly translating the on-screen action for the rest of us were our commentators from Emerson College, who had also handled the earlier League of Legends games. Despite Honor of Kings' entirely Chinese interface, they did an excellent job in making sense of the action. Because this game has not yet been released for a Western market, this was a rare opportunity to see Honor of Kings played in an English-speaking environment. It was interesting to see characters from classic Chinese mythology and history re-imagined as aristocratic, cravat-wearing gentlemen casting magical spells at one another.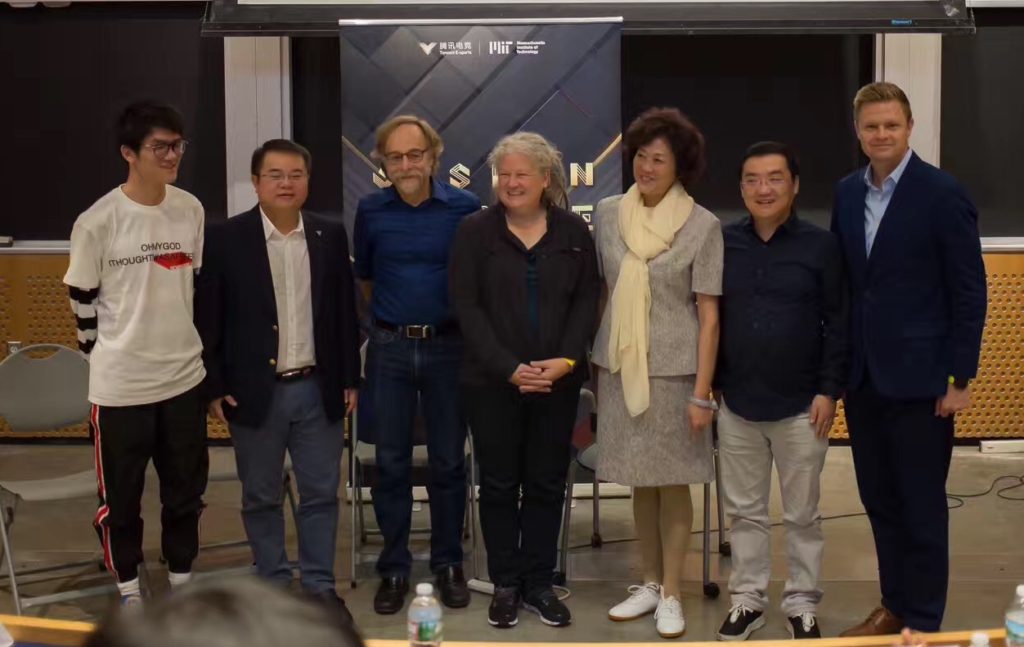 On Sunday the Tencent visit was rounded out by a public panel on the positive values of esports. The panel was moderated by Scot Osterweil (creative director of the Game Lab) and panelists included Professor T.L. Taylor (CMS/W), Mars Hou (Vice General Manager, Marketing, Tencent Interactive Entertainment), Sage Huang (General Manager, Product Department of League of Legends), John Lasker (Vice President of Digital Media Programming, ESPN), and Lu Jingchao (Dean of Announcing & Hosting Art, Communication University of China). Panel discussions centered around the ability of esports to bring communities together, as well as the ways in which academic institutions might support a growing collegiate esports scene. Representatives from Tencent discussed the possibility of working together with other North American universities, and the panel also discussed the role of government legislature in regulating or shaping the field of esports.
All in all it was a fantastic two days of friendly play, conversations, and cross-cultural exchange. Given the work both MIT and Tencent do on esports, it was a terrific opportunity to think about the future of esports together.