MIT Game Lab X Tencent: Esports Weekend, Sep 23 & 24

The MIT Game Lab has invited Tencent Interactive Entertainment to come to MIT campus on September 23rd & 24th to engage with our community in some fun esports events!
We have two events taking place, one on each day:
September 23, 2017 at 2:30pm at the Stata Center (32 Vassar St) in room 32-123
Collegiate esports teams from Peking University and Nanjing Institute of Technology to play two popular MOBA esports games, League of Legends and Kings of Glory, with students from the MIT League of Legends Club!
In attendance, and coaching the Peking University LOL team, will be Yu "Misaya" Jingxi (ex-captain of Team WE-the first Chinese world champion of LOL).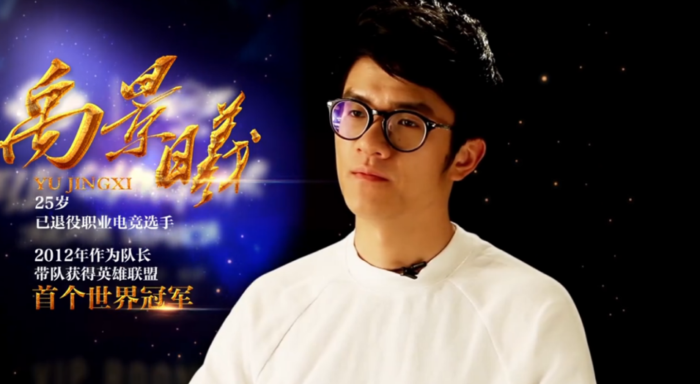 Playing Kings of Glory are "LLM" from Nanjing Institute of Technology, champions of the third Kings of Glory National Campus League.

This event is FREE to the public, and taking place during the Boston Festival of Indie Games. Doors open at 2:30pm with the first match of League of Legends starting at 3:00pm.
September 24, 2017 at 2:30pm at the Stata Center (32 Vassar St) in room 32-141
Distinguished guests in the business and study of esports will discuss the topic the "Positive Values of Esports" — what we think these values might be and how we can encourage them in our esports games, competitions, and communities.
Scot Osterweil, Creative Director of the MIT Game Lab and Education Arcade, will facilitate a discussion on stage with TL Taylor, Professor of Comparative Media Studies, MIT, with our guests:
Mars Hou, Vice General Manager, Marketing, Tencent Interactive Entertainment
Sage Huang, General Manager, Product Department of League of Legends
John Lasker, Vice President, Digital Media Programming, ESPN
Lu Jingchao, Dean of Announcing & Hosting Art, Communication University of China
We invite the general public to come listen to this discussion and think about what we can do as players, tournament organizers, community members, game developers, broadcasters, commentators, and publishers to support social values in esports.
Please RSVP via Eventbrite below: