On Monday the IGF announced the finalists for the main competition to be held at GDC in San Francisco. What some of you may not know is that there is an IGF competition that coincides with GDC China as well! It just so happens that two GAMBIT alumni, Justin Tan  and Bruce Chia, developed a game with their studio Ludochip that won the "Best Game" award at IGF China this year. Their game, Cubetractor is a unique take on the tower defense genre.
We thought we'd ask Bruce and Justin some questions about their experience with IGF and Cubetractor:
Who are the people behind Cubetractor?
Cubetractor was made by just two of us in Ludochip. Justin did the game design and art for the game, while I did the programming and audio.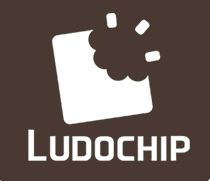 Justin and I are both alumnus of the Gambit internship. I was a programmer in the team that developed a visually impaired game named AudiOdyssey in the first year of the internship back in 2007, while Justin was the game designer in the team that developed a procedural adventure game named Symon in 2010.
Thankfully, we've had the support from Chor Guan, the director of the [Singapore] GAMBIT lab and we playtested the game with many of the GAMBIT staff from Singapore, where I previously worked at. We've also had playtesting sessions with the NUS Game Development Group, as well as other friends.
What is Ludochip's philosophy?
Ludochip has been around for less than a year and we are all about making games with interesting game designs. Currently, we are particularly interested in making games which have different mechanics or dynamics. We feel that many games out there are just too similar and we would like to change that by providing unique game experiences while also doing what we love most.
We would like to be known for making games that are unlike most games you have ever played. Not outlandish, but quaint. Ideally, we want to build a small company that makes really high quality games which appeal to the discerned gamer. An analogy we like to use to help non-gamers understand is to be like a Michelin star restaurant but for games.
We're also fond of the idea that game developers should be open to equipping themselves with all kinds of skills that are required in game development. I think a master game developer is one who understands programming, game design, art, sound and one who can meld these elements together in a meaningful way. It's probably not possible to understand every field in-depth, but our philosophy is to look for people who are open to step outside their specialized field, in order to make a better game experience. From our experience so far, developers who understand more fields actually push the games standards much further and we would like to attract these developers to make great games together.

What were your design goals for Cubetractor?
Justin's design goals were to make a top-down perspective game that had a character who could not shoot, slash or use any other typical game character mechanics. With that initial premise, he came up with the idea that the character should pull cubes as a mechanic, and that the cubes could combine into structures that can fight for the player.
From the beginning to the end, I think the game design changed at most 20% and we do have a Google document to prove that. Perhaps for us, this goes back to our philosophy that our games need to be different and we are not willing to compromise on the game design so that it will appeal to the mass audience, for example to change the mechanic back to a sword-slashing one. Instead, we try to iterate on teaching the player how to play our game, which is the real challenge when you have a unique game mechanic.
Having said that, we had planned for a three months project, but at the end of the two months, we knew we were no where near completion so we decided on one major change to accommodate our short time frame we set for ourselves. The original game idea was that the levels would scroll upwards, similar to a shooter, and the player had to react quickly as the enemies scrolled by. There would still be moments where the scrolling would pause and the player had to clear the area before proceeding. However, we removed scrolling completely because it introduced many new features that we could not do in time. In the end, the game still took about six months to build and polish.
What did you do when your IGF nomination was announced?
Unfortunately, we wanted to put up a Steam Greenlight page but we have not yet done so as we could not get our marketing materials up in time due to some contract work. We will look into promoting our game on Steam Greenlight really soon. In the meantime, if players out there like our game and want to support us, please find us on Facebook or Google+ or subscribe to our Cubetractor release mailing list.
Is there something in Cubetractor that you're super-proud about?
I think Justin also acts as the most meticulous quality assurance I've ever worked with. We have definitely polished our game to the fine details and took care of many small rare cases where most players would not get to experience. For example, cubes will not spawn when the player is standing on the spawn point, or if two cubes collide over water, they would not combine, or structures that are built over spawn points will be removed by the game automatically. However, if they do get to experience those rare moments, they would know that we put in effort to take care of those cases and the game is not broken. I think we are just proud and happy that we managed to achieve this level of polish with just two of us doing almost everything but we are also aiming to do much better in future projects.