Friday Games: The Yawhg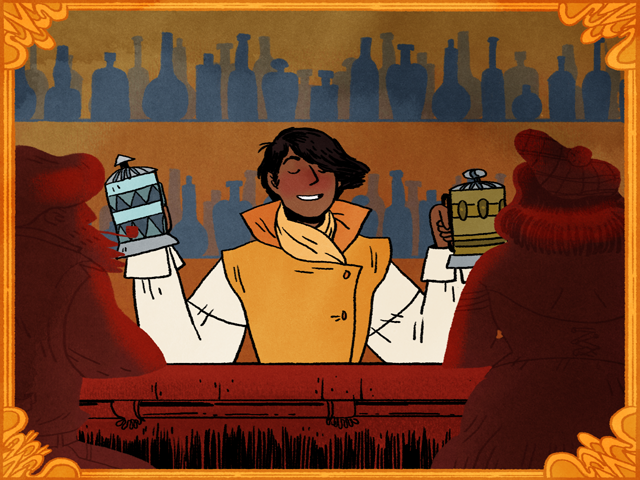 This Friday we'll be playing a "hot potato narrative party game", The Yawhg!
The Yawhg started as a project developed for TIFF Nexus' Comics vs. Games showcase. Game developer, Damian Sommer, was paired up with comic artist, Emily Carroll, due to both having a history of subverting the expectations of their audiences. Working on opposite sides of Canada, they made a multiplayer choose-your-own-adventure game set in a dark fantasy world. After a warm reception at Comics vs. Games as well as TCAF, the pair decided to release the Yawhg.
The Yawhg is a one- to four-player choose-your-own-adventure game that randomizes a unique story every time you play. The evil Yawhg is returning. How will the town's locals lead their lives in the meanwhile, and what will they do when the dreaded Yawhg finally arrives? The fate of a community hinges on the characters' actions, and the decisions of their players.
We will start at 4pm ET in MIT room 26-153. You can also follow along online on our TwitchTV stream.