Friday Games: Europa Universalis IV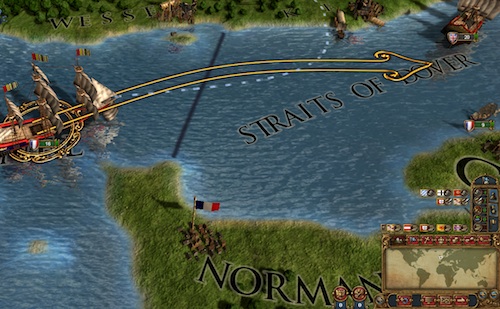 In 1492, Columbus created the four-day weekend. (MIT students don't have classes this coming Monday and Tuesday!) I've been meaning to check out Europa Universalis IV since it came out in August. Having been thoroughly baffled by Victoria and EU3 but impressed by the buzz around the recent Crusader Kings II, this latest grand strategy game by Paradox Interactive warrants at least a tutorial playthrough. It is, after all, about the Age of Exploration.
The plan is to start the stream in the early afternoon and report about the state of the simulated world at 4pm ET in MIT room 26-153. Expect a little noise leaking in from Intel Extreme Masters tournament to keep me sane while I figure out how to read the giant spreadsheet that is Europa Universalis IV.