Friday Games: Puppeteer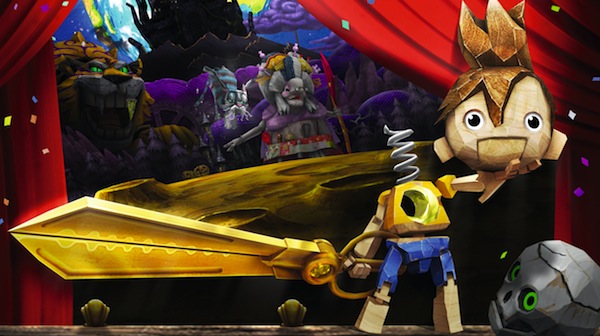 We're back! After a long summer and BostonFIG, Friday Games returns to the MIT Game Lab. Join us at 4pm ET in MIT room 26-153 or on our Twitch live stream at http://twitch.tv/mitgamelab.
This week, we'll be looking at Puppeteer, a PS3 title about a wooden doll named Kutaro who uses a pair of scissors to snip his way through a fairytale stage play. We'll have a quick review of the theatrical settings of Super Mario 3, Dynamite Headdy, Paper Mario: The Thousand Year Door, and LittleBigPlanet before following Kutaro on his tale through Castle Grizzlestein.