Tickets on sale for "Einstein's Playground," our demo at the Charles Hayden Planetarium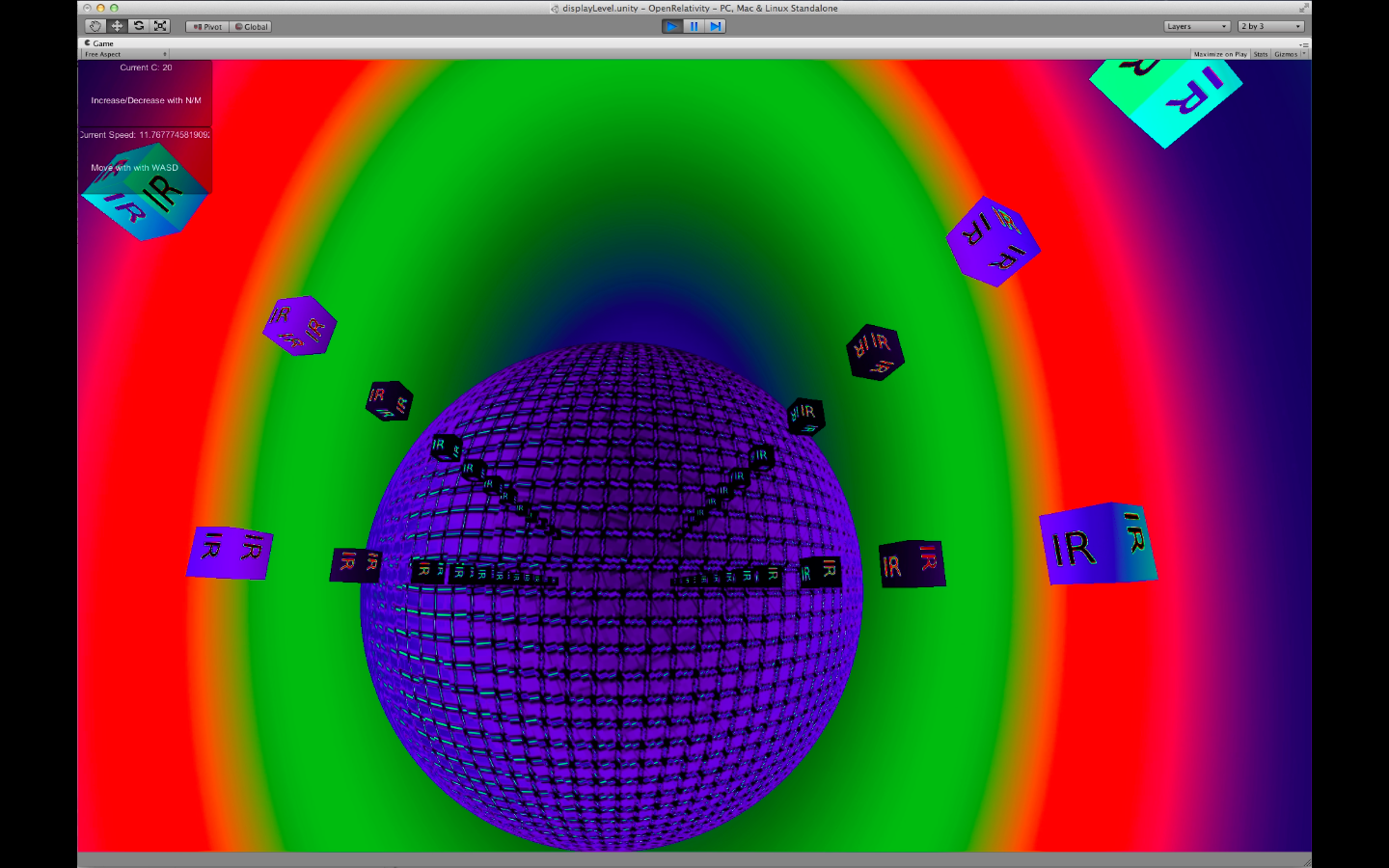 Produced with the Museum of Science Boston, on February 11, we'll be projecting live visuals from our OpenRelativity game engine onto the dome of the Charles Hayden Planetarium to demonstrate the theory of Special Relativity! We originally developed OpenRelativity as a toolkit to produce a wide variety of learning experiences, so we jumped at the opportunity to take our work from the desktop monitor to the giant dome down the river.
This show combines the Master's thesis work of Zachary Sherin '15 with the teaching skills of Dr. Gerd Kortemeyer from Michigan State University, both of whom worked with us on "A Slower Speed of Light" in 2012. "Einstein's Playground" is a new show designed specifically for a live, narrated presentation, using the flexibility of interactivity to adjust to the needs for a large audience.
Tickets are on sale now! Admission: $10 (Feb 11, 7:15pm)