Friday Games: Tiltfactor's Buffalo
Still suffering digital media overload after the barrage of election coverage? Us too! This week, we'll be kicking it old school, playing a card game that MIT Game Lab researcher Todd Harper found at the Indiecade festival: Tiltfactor's "Buffalo."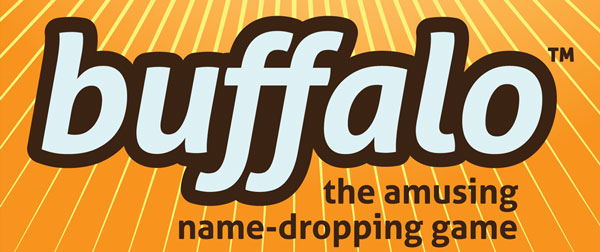 This nifty gem of a game combines fast-paced wordplay with a subtle and brilliant attempt to get players to reflect on where the things they know come from. If the promise of speedy, hilarious, and culturally informative play doesn't grab you, then show up just to indulge in schadenfreude and listen to Todd's story of the demo game that turned him on to Buffalo in the first place!
Calling in to the session will be Geoff Kaufman, Tiltfactor's postdoctoral researcher in psychology. He holds a Ph.D. and M.A. in psychology from Ohio State University, and a B.A. in psychology from Carnegie Mellon University. His research focuses on how the mental simulation of characters' experiences in fictional narratives, virtual worlds, or games can change individuals' self-concepts, attitudes, behaviors, and emotions. He is particularly interested in how such experiences can build interpersonal understanding and empathy, reduce stereotypes and prejudice, and inspire higher levels of social consciousness.
Join us in 26-153 this Friday to watch or, even better, to play! If you can't be there in person, then tune in to the live stream and observe from afar in a friendly and not at all creepily voyeuristic way. See you then!