Friday Games: Kolejka (Queue)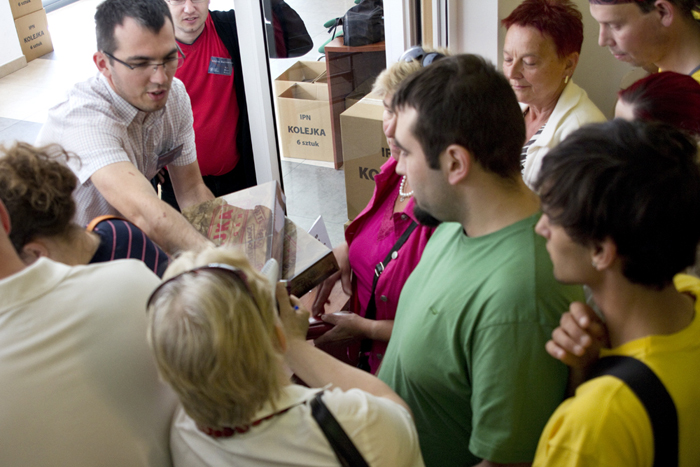 This Friday, we'll be playing Kolejka, a board game about queueing for scarce food and necessities in 1980's communist Poland!
Players line up family members in neighborhood stores in the hopes of obtaining toilet paper, shoes, sugar, and the occasional luxury, employing a variety of tactics to shift their position in the queue, while keeping the Speculators at bay. Developed by the Polish Institute of National Remembrance the game smartly employs satire in both mechanic and aesthetic design.
We will start at 4pm ET in MIT room 26-153. You can also watch online on our TwitchTV stream.