Friday Games: Guacamelee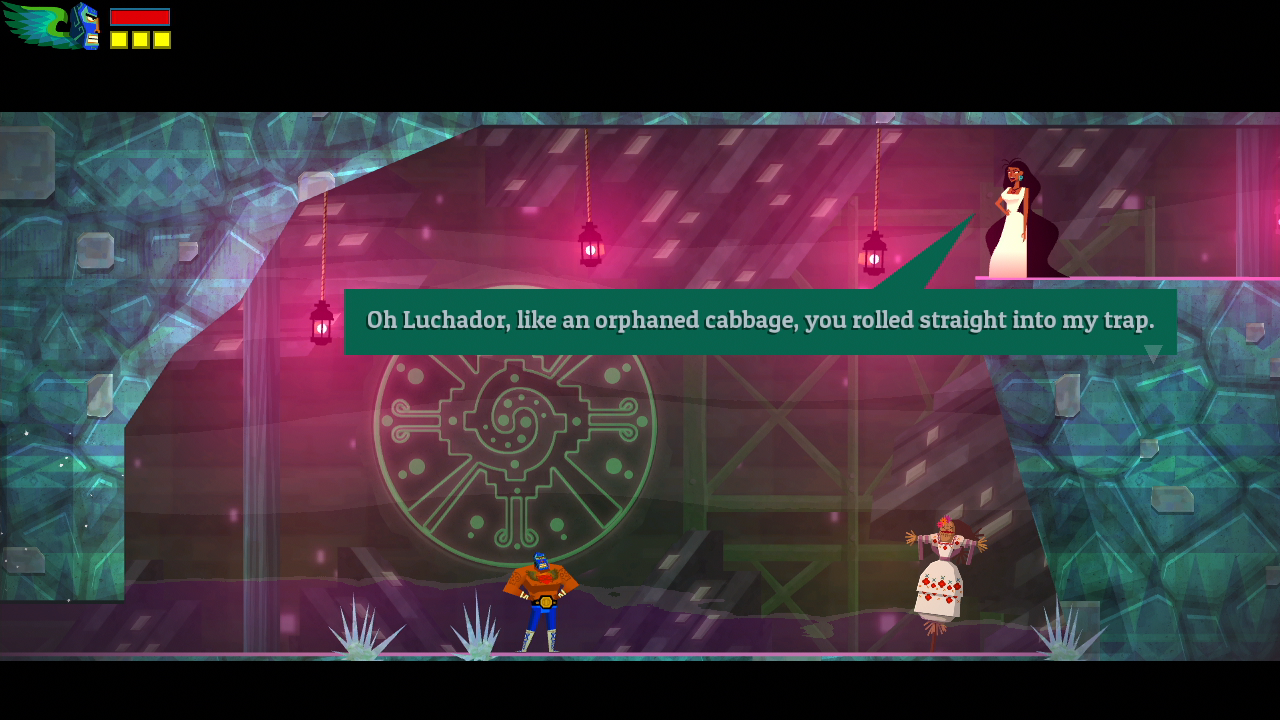 Due to campus closures, Friday Games is postponed to next Friday, April 26.
What do you get when you mix Metroid, Castlevania, lucha libre, a bunch of internet references, brightly-colored papercraft-looking graphics, a dash of Mexican culture, and a lot — and I mean a LOT — of chickens, including one who runs a training gym for luchadores? The answer is Guacamelee, the recently-released action platformer from Toronto-based Drinkbox Studios. An Indiecade 2012 finalist, Guacamelee tells the story of Juan Aguacate, local agave farmer, who gets his chance to become a hero when a furious skeleton from the Land of the Dead kidnaps El Presidente's daughter and Juan acquires the power of a legendary luchador's mask. And that's just for starters… giant snake-dog-wolf things, fetch quests to create the ultimate enchilada, and more chickens that you can shake a churro at are all part of the Guacamelee experience.
Join us at the MIT Game Lab this Friday, April 26 at 4:00pm — either in person at 26-153 or online via Twitch.tv — as we take a look at this quirky and charming indie platformer.