Escape Room Game Jam Keynote Speaker: Scott Nicholson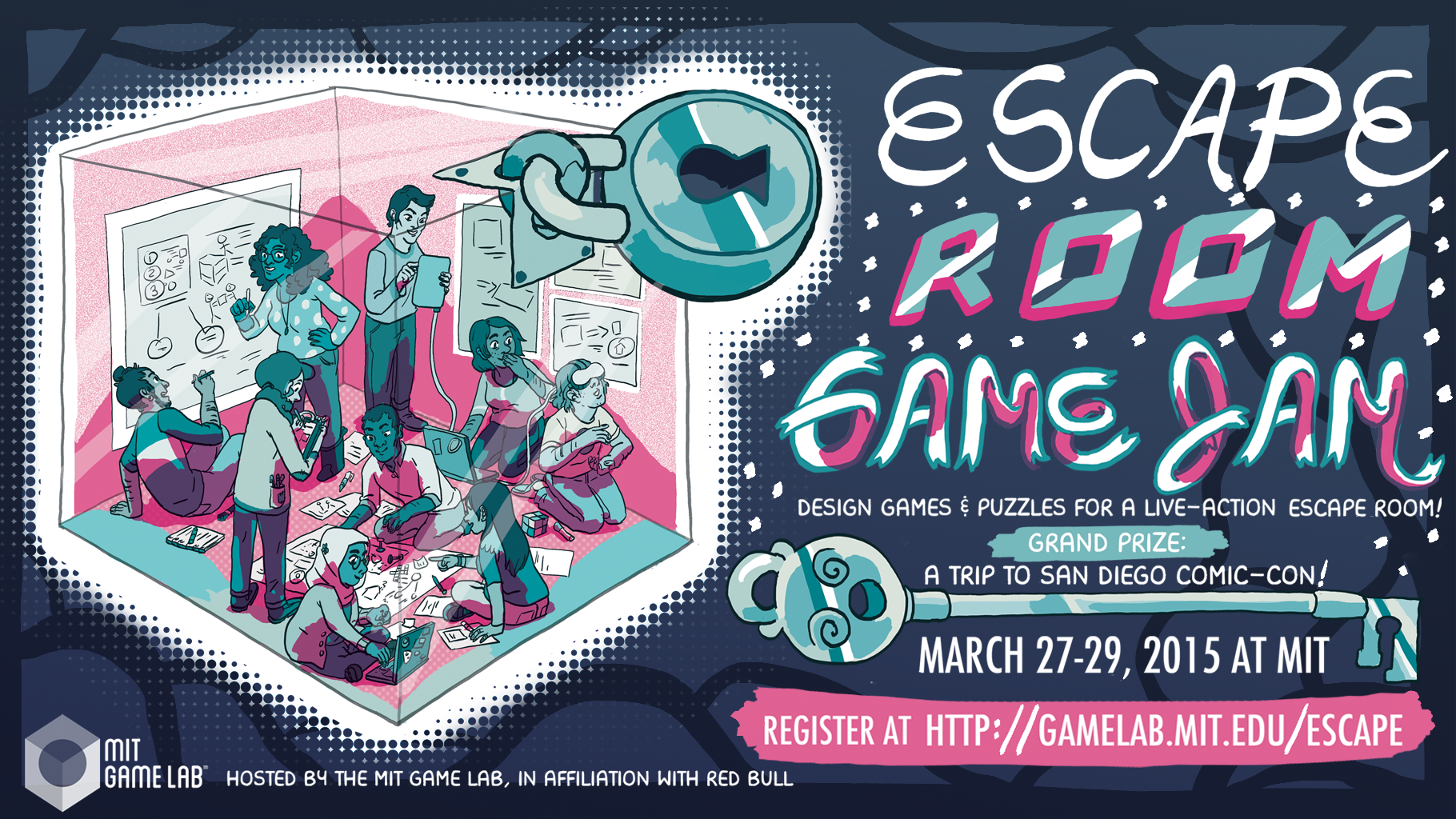 To kick off our first ever Escape Room Game Jam, we've asked Scott Nicholson, Associate Professor from the School of Information Studies at Syracuse University and director of the Because Play Matters game lab, to speak to us about escape room games!
Dr. Nicholson has recently been researching the design and development of Escape Rooms and will share with us some of his findings, as well as introduce to us what Escape Rooms are!
His Keynote will be Saturday, March 28th at 10:30am. Register for the Escape Room Game Jam today!
From his Because Play Matters website, he talks about why he is interested in studying Escape Rooms:
He has also started "Google Group and Facebook Group where enthusiasts (fans and designers) can talk about Escape Rooms. Come join in the conversation before the Jam starts!
Dr. Nicholson will also be with us the entire weekend to guide participants in their Escape Room designs!
Dr. Scott Nicholson is an Associate Professor at Syracuse University's School of Information Studies and the Director of the Because Play Matters game lab and the Game Designers' Guild of Syracuse. He was a visiting professor in 2011-2012 at MIT in Comparative Media Studies and the Singapore-MIT GAMBIT Game Lab. He focuses on the development of transformative games and play for informal learning and training. Dr. Nicholson is a published recreational board game designer, was the host of Board Games with Scott, and wrote the book Everyone Plays at the Library.
More about Dr. Nicholson's work can be found at Because Play Matters.
The Escape Room Game Jam will be held on MIT campus from March 27-29, 2015.
Register for the Escape Room Game Jam today!