Friday Games: Strider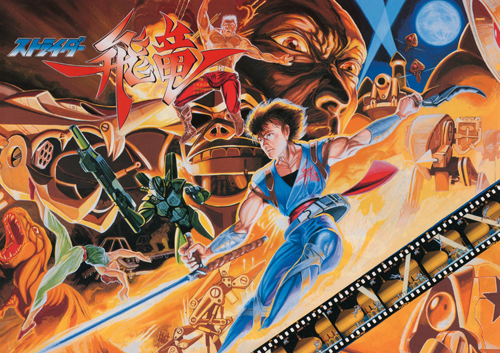 Wall-clinging! Cybernetic attack dogs! Russian dystopia! Nobody's entirely sure what "Special A-Class" REALLY means, and we're pretty sure there's no real explanation for why a bizarre, plasma-powered tonfa-sword-thing should be called a "cypher," but it's difficult to deny that the acrobatic, laconic, robot-animal-deploying Strider Hiryuu is among gaming's most iconic action heroes. This week in Friday Games we'll look at a few of Hiryuu's video game incarnations, from the NES game based on the character's manga origins, to his playable appearances in Capcom's Vs. series fighting games, to the recent Metroidvania-y series reboot by Double Helix.
We will start at 4pm ET in MIT room 26-153. You can also watch online on our TwitchTV stream.