Friday Games: QUILTBAG Jam Recap!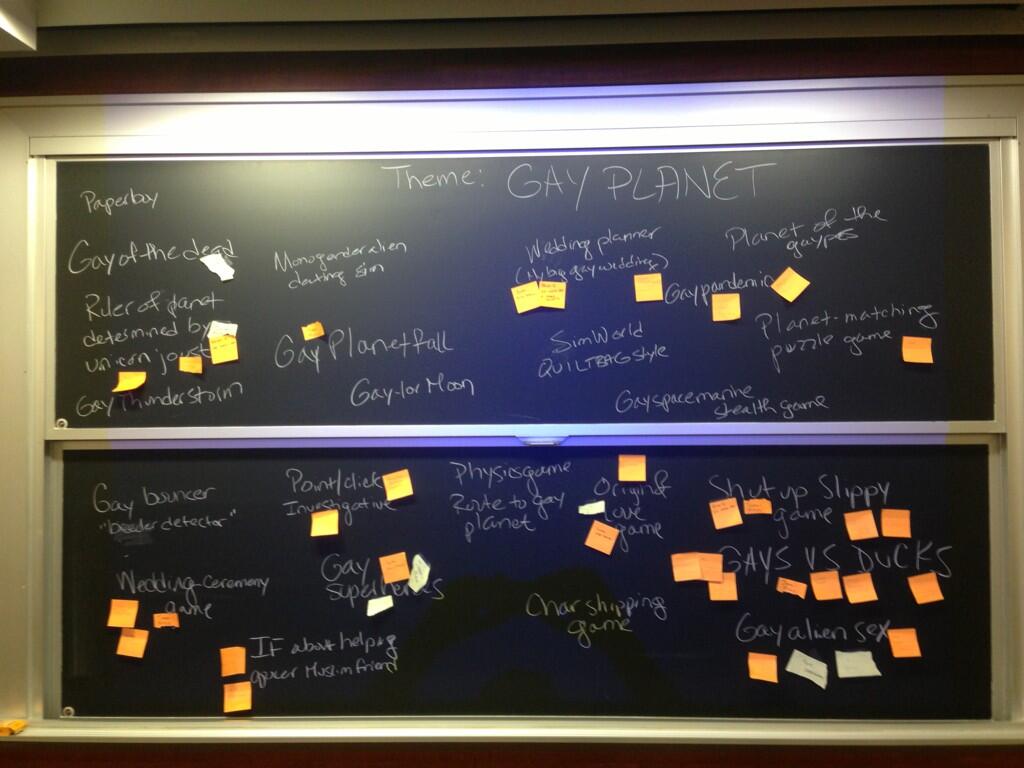 Photo by Brian Kokernak
Last weekend's QUILTBAG Jam was a big success, with a larger turnout (and some returning jammers) from the first Gayme Jam we hosted in 2012. There were also several jammers submitting games from remote sites, adding another dimension to the "Gay Planet" theme. Not everything that started last week has been made available online, but our postdoctoral researcher and event organizer Todd Harper will walk us through what we can play right now.
As usual, we'll start at 4pm in MIT room 26-153. Join us in person or on Twitch!