Interactive Fiction Jam
November 1, 2014

-

November 2, 2014
Make narrative games with us!
We're hosting a game jam centered on Interactive Fiction! This is a great way to get started making narrative games if you've never done it before, or just to push yourself to make a game in a weekend if you're familiar with the IF genre!
Theme: "Honoring Our Ancestors" (Bon, Hungry Ghost Festival, Dia de los Muertos, Samhain, Hallowtide, etc!)
Schedule:
Saturday – Tutorials, Teams (if you want to work collaboratively) and Start Jamming!
Sunday – Polish, Present, and Out-Loud-Readings!
We start the weekend on Saturday, November 1st at 10am in 32-155 with tutorials and workshops to help jammers with using the tools needed to make interactive fiction and text-based games (Twine and Inform7).
On Sunday afternoon, we'll read and play each other's games, along with streaming the games live on our Twitch channel.
Tutorials by:

PR-IF is a collection of fans, players, and authors of interactive fiction. We meet monthly at MIT to play and discuss all things interactive fiction, focusing on recent topics or developments in the community. Attendees frequently demonstrate their own games and related projects. Afterwards, we continue the discussion over drinks and dinner.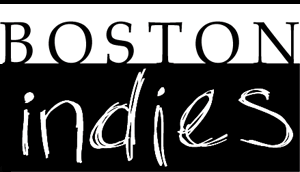 Boston Indies is a community of dedicated independent game developers in Massachusetts and the surrounding area. We define ourselves in connection with our community spirit and our group objectives. We gather in person once a month to talk about the art and craft of making video games, and to share our work with each other.
The MIT Game Lab is a safe space
The MIT Game Lab is dedicated to providing a harassment-free experience for everyone, regardless of race, color, sex, disability, religion, national origin, sexual orientation, gender identity, veteran's status, age, physical appearance, or body size.
We do not tolerate harassment of event participants in any form. Participants asked to stop any harassing behavior are expected to comply immediately. Event participants violating these rules may be sanctioned or expelled from the event without a refund at the discretion of the event organizers.
The full anti-harassment policy can be found at http://gamelab.mit.edu/harassment-policy/.
Related Events