Push Button: Examining the Culture, Platforms, and Design of the Arcade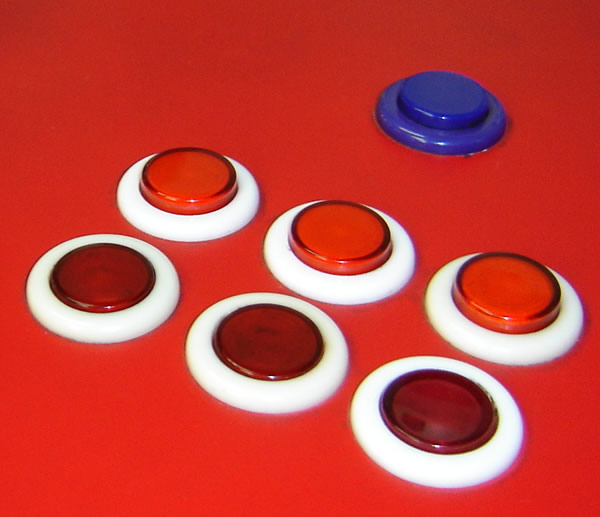 A 1-week lecture and workshop series kicks off a month-long game development challenge to create games for arcade cabinets installed at the MIT Museum and in the faculty offices of MIT's Comparative Media Studies | Writing department.
Lecture series is open to the greater MIT Community. The Game Development Challenge is limited to college students in the New England area. Students are recommended to attend the weekend Game Jam on January 11 in order to form teams and participate in the Challenge.
Lecture Series, January 6-10
This lecture series will examine the culture of the Arcade, the relationship between software and hardware design and the creative work produced for arcade machines, and how to design short, moment-based gameplay. A workshop follows each lecture to put these ideas into practice.
Each lecture starts at 1pm at the MIT Game Lab in 26-142 and is followed by a workshop from 2:30pm until 5pm.
Monday: "What's so special about the arcade?", presented by Todd Harper, MIT Game Lab researcher
Tuesday: A platform studies look at ports of arcade games to other platforms, presented by Prof. Nick Montfort, MIT Trope Tank Director
Wednesday: From Crazy Otto to Ms Pac-Man, presented by Steve Golson, developer of Ms Pac-Man
Friday: Co-Op Game Design & Arcade Aesthetics, presented by Mikael Jakobsson, MIT Game Lab Research Scientist & Philip Tan, MIT Game Lab Creative Director
Game Development Challenge, January 11-31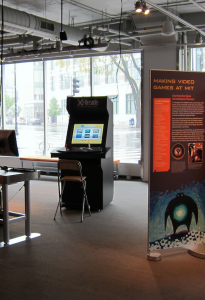 Student teams are challenged to develop arcade-style games for two cabinets installed at the MIT Museum and in the MIT Comparative Media Studies | Writing offices. The constraints our student teams will face have technical, cultural, and design elements. The games must display well on a 2-player cabinet with 2 joysticks, up to 8 pushbuttons per player, and an arcade monitor (a 26″ CRT with 800×600 resolution). Players should be able to experience most of the game in one short sitting (1-5 minutes), and a second player should always be able to drop in to active play. The games also need an attract mode to entice people to play them. And lastly, the games will be running on a standard Mac Mini running Chrome in fullscreen – so the games need to work in a web browser using web technologies (Flash, Unity, HTML5/Javascript/CSS, WebGL, …).
Saturday, January 11: Push Button Game Jam
This 1-day jam session kicks off the challenge. Students will meet other participants, form teams, and start working on their games! By the end of the day, student teams will have:
a tested design prototype
some working code (a first playable prototype)
a team to make the game with
a plan to deliver a game by February 1st!
After this first jam session, teams will meet once a week at either the MIT Museum or Comparative Media Studies | Writing to test their builds with new users and on the final hardware.
At the end of the month, the games will be submitted to the MIT Game Lab for review. Games will be presented at the MIT Museum in the Spring when they'll be installed on the cabinets.