Push Button: From Crazy Otto to Ms. Pac-Man
January 8, 2014 @ 1:00 pm

-

5:00 pm

Ms. Pac-Man was released in early 1982, so she turned thirty last year. Steve Golson, one of the original developers of Ms. Pac-Man at General Computer, will recount little-known stories about the creation of the game. How and why did it transform from Crazy Otto to Ms. Pac-Man? Using source code and graphics ROMs extracted from his 30-year-old 8″ floppy archives, Steve will show the evolution of game play and character design.
Part of the Push Button: Examining the Culture, Platforms, and Design of the Arcade lecture series.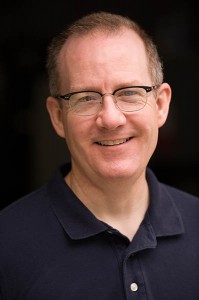 Steve Golson has been an independent consultant since 1986. His areas of expertise include VLSI design, computer architecture and memory systems, and digital hardware design. He has extensive experience developing synthesis, static timing, and physical design methodologies (flows) for large ICs using a variety of design tools. Mr. Golson also provides services in patent infringement analysis, reverse engineering, and expert witness testimony.
Prior to striking out on his own, Mr. Golson worked for five years at General Computer Corporation of Cambridge, Mass. where he designed several microprocessor-controlled advanced graphics systems for real-time applications (video games). He has a B.S. in Earth, Atmospheric, and Planetary Sciences from MIT.
Related Events