Push Button: "What is so special about the Arcade?"
January 6, 2014 @ 1:00 pm

-

5:00 pm

MIT Game Lab researcher Todd Harper talks about the performative aspects of the arcade. How is playing games in public different than on home computers and consoles? What were the cultural aspects of the arcade and how did this affect the design and play of arcade video games? What parts of the arcade have followed us home now that consoles are the norm?
Afterwards, MIT Game Lab staff will lead a workshop on the design of arcade games in the 1970s through the 1990s. Participants will play emulated arcade games of various vintage, to compare designs and play styles. Participants will also discuss the various cultural references in these games as well as marketing materials and other cultural artifacts surrounding the games.
Part of the Push Button: Examining the Culture, Platforms, and Design of the Arcade lecture series.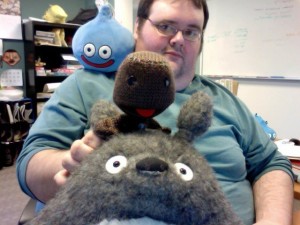 Todd Harper is a researcher at the MIT Game Lab with a background in media studies, cultural studies, and mass communications. Primarily a qualitative ethnographer, he is broadly interested in games as communication and culture, and more specifically on communities of practice, e-sports, and identity representation in games and game culture. To date he's conducted research on topics ranging from the competitive fighting game community, to same-sex romance options in role-playing games, to the actions of players participating in online community moderation in League of Legends. He was a motivating force behind the first MIT "Gayme Jam" (later QUILTBAG Jam) and the researcher and product owner behind the critically acclaimed A Closed World. His first book, The Culture of Digital Fighting Games: Performance and Practice, will be published in December 2014 from Routledge.
Related Events