From Private Play to Public Entertainment: Live-streaming and the Growth of Online Broadcast
March 5, 2015 @ 6:00 pm

-

8:00 pm
Sponsored by the Creative Communities Initiative
Game live-streaming has been in headlines frequently over the past year. Between the massive price tag Amazon paid for Twitch and the sheer numbers of people tuning in around the world, it's time to take a closer look at this emerging technology.
Please join us on March 5th from 6pm-8pm in 32-155 for a panel discussion on all things live-streaming. From esteemed streaming personalities to industry innovators, the panel will address the current state of this new form of entertainment media. Moderated by Associate Professor, T.L. Taylor, this event is the perfect primer to a new and captivating field.
This event is free and open to the public.
The event will also be livestreamed at http://twitch.tv/mitgamelab
Current speakers include:
Scott "SirScoots" Smith
SirScoots is one of the most prominent figures in e-sports and live-streaming. He currently handles broadcast and event logistics for many e-sports and streaming events.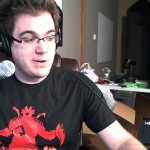 JP "itmeJP" McDaniel
itmeJP is an variety streamer who, in addition to broadcasting computer games, has a popular tabletop RPG show. He got his start in the very early days of Twitch.tv with the Starcraft 2 professional scene.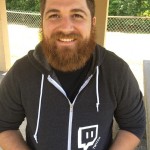 Adam "Ellohime"
Ellohime is popular professional Twitch streamer who broadcasts a variety of games and donates a portion of his subscription revenue to St. Jude Research Hospital.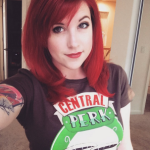 Renee "LOLRenaynay" Reynosa
LOLRenaynay is a long time professional streamer who broadcasts a variety of different games and is a prominent member of the Twitch community.
Related Events