QUILTBAG Jam
April 6, 2013 @ 9:00 am

-

9:00 pm

Free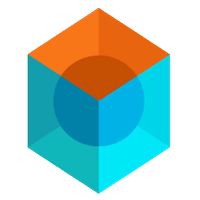 What: Game jams — meetup events where people off all stripes and disciplines come together to create games — are a long tradition here at the MIT Game Lab. Last year, we held the first ever "Gayme Jam," where we focused on creating games dealing with queer issues and ideas. This year, we're doing it again but under a new name: the QUILTBAG Jam at MIT is your opportunity to meet new people, explore game design ideas, and have a tremendous amount of fun in the process. The event is open to everyone of every sexuality, gender identity, and field of interest, whether you're an artist, a writer, a hardcore programmer, or simply someone who likes games.
This one day event on Saturday, April 6, will take place at 3-370 on MIT campus. This year, the jam will have a theme: "Gay Planet." We'll have materials if you'd like to jam cardboard-style (that is, make a board or card game) and we'll have some technical support for people who'd rather rock the digital casbah — however, if you want to do something seriously fancy in the digital realm, we recommend you bring a laptop. If you're curious about what tech we can provide, just email us and ask!
Why: For the fun of it! If you've never done a game jam, you should give it a go: they are awesome experiences to meet new people and flex your creative muscle. And remember, all you need is interest and time! Also, as the work of many queer game designers working in indie space have shown us, small-scale games are often a great chance to get your voice heard, to create something meaningful that reflects your experiences, your life, and your ideas. In running this event we hope that you can get a chance to do just that… and, if you're new to game design or game jams, that we might inspire you to take up the torch and try making games. You might surprise yourself with what you can do! If that's not inspiration enough, read Zoe's "A Beginner's Guide To Making Your First Video Game".
But what if you can't get to Cambridge that day?
Not a problem. Get some people together where you are and make a game there! Naturally you'll have to provide your own materials, but we'll be providing space online for people to upload games they make as part of the jam to share with the world. Also, like most MIT Game Lab events, the jam will be livestreamed so you can watch what's going on here as well. If you're interested in participating from afar, email me at tlharper@mit.edu and we'll help you arrange things!
Guests and Speakers:
MYSTERY KEYNOTE SPEAKER!
Special guest jammer: Christine Love, author of more than a few wildly popular games and visual novels, one of which is the wildly popular Analogue: A Hate Story, recently honored as a 2012 Indiecade finalist.
Brought to you by organizers:
Todd Harper is a postdoctoral researcher at the MIT Game Lab and the product owner of Singapore-MIT GAMBIT Game Lab games, A Closed World and Fugue. His research interests range from the performance of play in the fighting game community to representations of sexuality in games and other media.
Zoe Quinn works toward making game development more accessible to anyone who wants to do it, regardless of background. She is an experienced game designer whose credits include the recent and critically acclaimed Depression Quest. She is also behind Toronto women in games initiative Dames Making Games, which sought to empower women to explore game design in a safe and supportive space.
Related Events