Friday Games: Going, Going, GONE!
December 13, 2013 @ 2:00 pm

-

5:00 pm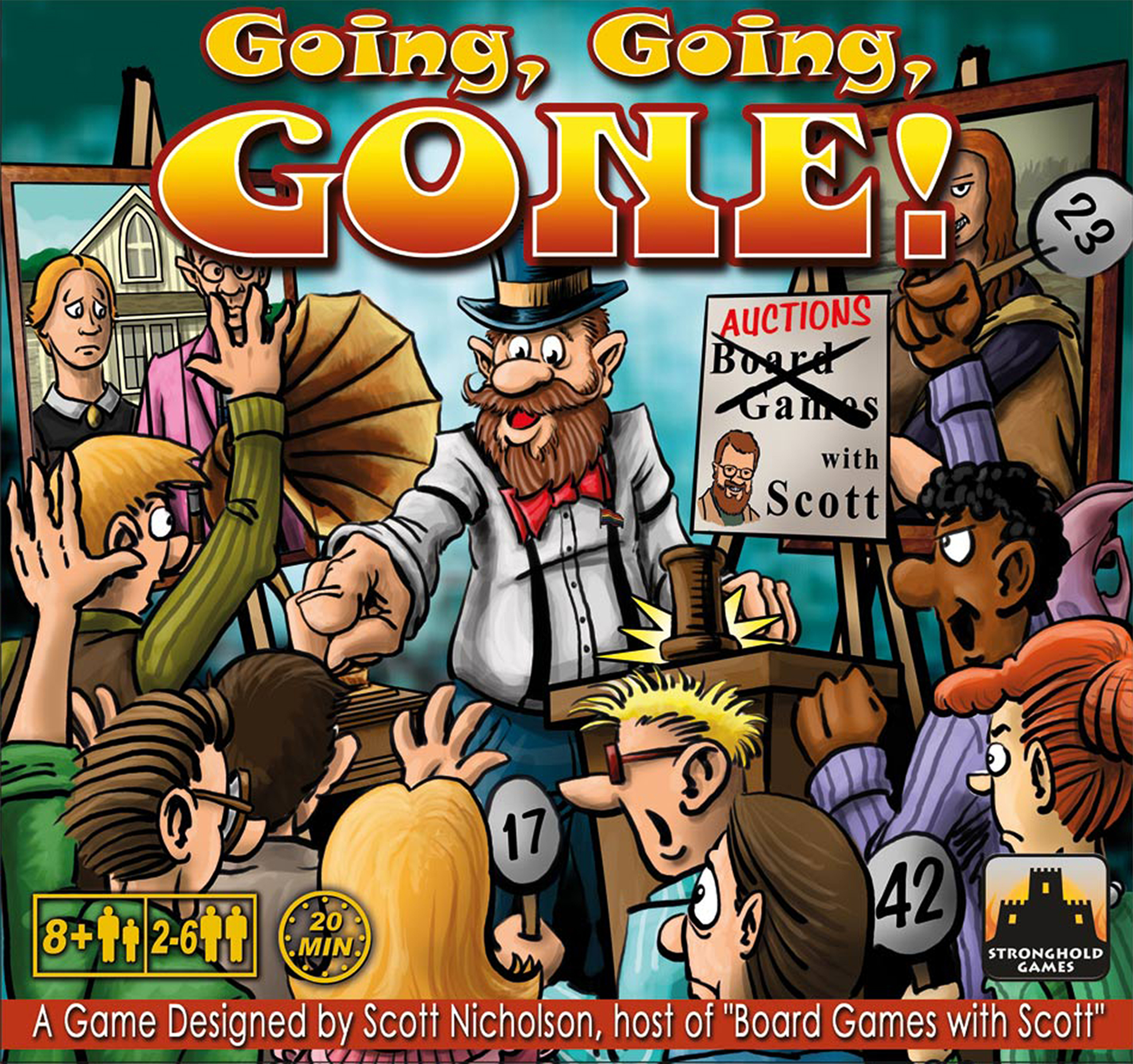 "Can you keep your cool while bids are rising?
Join Scott Nicholson, director of the Because Play Matters game lab at the Syracuse University School of Information Studies, to learn about his recently published recreational board game, Going, Going, GONE! During this session, Scott will talk through the four-year design and submission processes behind this (what appears to be a) simple and straightforward live-time auction game. The game will also be available to play afterwards.
We'll be continuing our series of multiplayer game sessions this Friday at 2pm ET in MIT room 26-153. You can also watch online on our TwitchTV stream.
Dr. Scott Nicholson is an Associate Professor at Syracuse University's School of Information Studies and the Director of the Because Play Matters game lab and the Game Designers' Guild of Syracuse. He was a visiting professor in 2011-2012 at MIT in Comparative Media Studies and the Singapore-MIT GAMBIT Game Lab. He focuses on the development of transformative games and play for informal learning and training. Dr. Nicholson is a published recreational board game designer, was the host of Board Games with Scott, and wrote the book Everyone Plays at the Library.
Related Events