LivableCities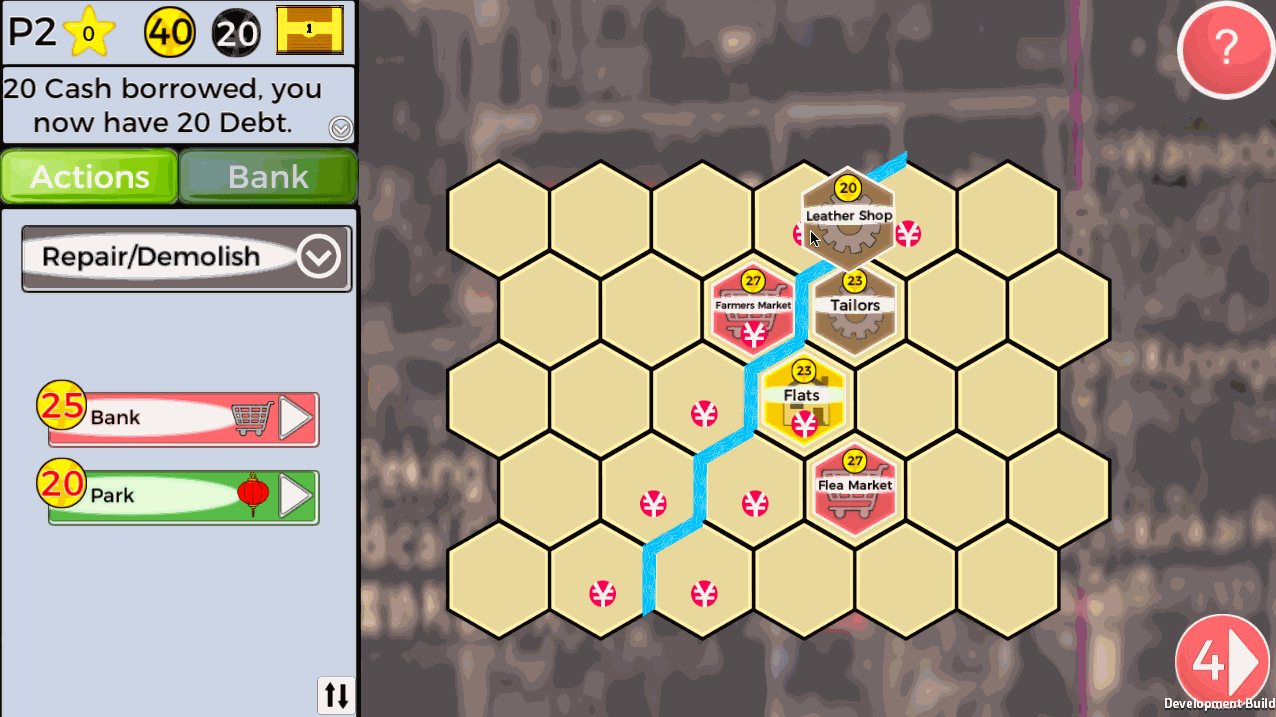 Download the Fall 2017 Beta Release
Developed for the Samuel Tak Lee MIT Real Estate Entrepreneurship Lab, LivableCities (working title) creates a playful environment for students to explore the basics of real estate development. Players must manage capital and debt, and decide both what sorts of buildings to build and where. Location of each building is key, as a building's overall value is influenced by its neighbors – but the type of buildings player choose to build affects how quickly they can build up their capital reserves, and how pleased the citizens of their newly built city are with them.
Requirements
LivableCities has been tested on devices with the configurations listed below.
Laptop computers with Intel Core i5, running Windows 10 or Mac OS X 10.12 (Sierra), Windowed at 1280×820 resolution.
Lenovo Tab2 A8 with Cortex-A7, running Android 5.0 (Lollipop), at 1280×800 resolution.
Screenshots
Credits
Sara Verrilli Lead Designer
Tinashe Chagwadeera Developer
Caitlin Feeley Designer
Richard Eberhardt Product Owner
Prototype Team
Tinashe Chagwadeera
Miranda Cover
Erwin Hilton
Johnathon Root
Additional Work by
Anthony Hernandez
Jenny Xu
Andrew Zhang
Mary Beth Barilla English Language Learning consultant
This project is made possible by funding from the Samuel Tak Lee Real Estate Entrepreneurship Lab at MIT.
Yu-Hung Hong, Director, MIT Real Estate Entrepreneurship Lab
David Geltner, Director, MIT Center for Real Estate
Special Thanks go out to our testers and hosts from:
STL-MISTI China Summer Camp 2016
Chongqing University
Inner Mongolia University of Technology
Qingdao University of Science and Technology
Tongji University
Xiamen University
Technical Support and Bug Reports
We welcome your feedback and any bugs you may find in playing the game! Please submit any feedback or bugs via this form.